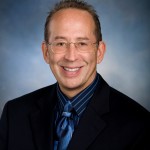 By: Craig R. Sweet, M.D.
Reproductive Endocrinologist
Info@EmbryoDonation.com
Introduction
There are times when we need to exclude patients when they contact Embryo Donation International (EDI) to become an embryo recipient. While not an easy decision or discussion, I thought it was time to explain our rationale when needing to, at least temporarily, exclude potential embryo recipients.
In a way, the blog we recently wrote on the ranking of potential embryo recipients dovetails into this discussion. In this blog, we described what we thought was an appropriate ranking system prioritizing those patients with the greatest need.
Our discussion here focuses on the patients who apply but who are never ranked because EDI feels they should be excluded because of any number of the reasons described below.
Excluding Potential Embryo Recipients Due to Maternal Risks
The decision to exclude a patient from embryo donation is really, in some ways, no different than the decision we have to make with other infertility patients.
Relative contraindications to pregnancy
There are occasions when certain conditions should probably be corrected before pregnancy takes place since pregnancy will often worsen or complicate the condition. Examples may include gallbladder disease and ovarian cysts or surface uterine fibroids that are five+ centimeters in average diameter. Treating these problems once pregnancy is established is very difficult, so it may be best to control the situation while we still can and correct the potential problem first before conception.
Strong contraindications to pregnancy
Patients who would be at significant risk of illness or even death should pregnancy occur include those suffering from cancer, poorly controlled systemic lupus, pulmonary hypertension or diabetes, to name a few important disease states.
Infrequently we have to be a bit paternalistic and say "no," understanding that we may cause great harm to our ill patients by assisting them to become pregnant.
Excluding Potential Embryo Recipients Due to Risks to the Embryo/Fetus
The trickier decisions involve those patients where the potential for delivery of a live child is measurably reduced. Patients with decreased embryo implantation rates and those who are at an increased risk for spontaneous loss or at an increased risk for premature delivery/stillbirths fall into these categories.
Some of these examples are listed below:
Situation

Decreased implantation

Increased risk of spontaneous loss
(< 20 wks. gestational age)

Increased risk of significant prematurity or stillbirth

Uterine cavity distorting fibroids or polyps

x

x
Uterine fibroids 2+ cm in size located within the uterine muscle

x

x

Damaged uterine cavity with a thin endometrial lining

x

x

Hydrosalpinx where tubal fluid may flow back into the uterus

x

x

Unexplained recurrent pregnancy loss

x

Uncontrolled medical conditions (e.g., hypertension, diabetes, renal disease, autoimmune disease)

x

x

History of an incompetent cervix

x

x

Persistent history of premature births

x

Untreated pre-diabetes

x

x

x

Obesity or morbid obesity*

x*

x*

x
* The effects of obesity or morbid obesity with regards to implantation rates and spontaneous loss rates are controversial.
The "Grey" Exclusion Zones
Out of the list above, one of the most difficult categories involves those patients who are obese or morbidly obese and their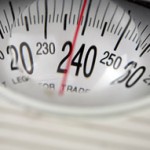 potential reduction in implantation rates and increased spontaneous loss rates. Some articles show a significant reduction in implantation rates and an increased risk of spontaneous loss while others show contradictory results. While a comprehensive review of this topic goes beyond the scope of this blog, I believe there are a few things we understand:
Patients with glucose intolerance and insulin resistance, regardless of weight, are at a higher risk of developing gestational diabetes during pregnancy and the potential complications associated with this disease.
Patients who are obese or morbidly obese are clearly at risk during pregnancy for a host of issues, including preeclampsia, hypertension, large for gestational age babies, prematurity, stillbirths, gestational diabetes, Cesarean section deliveries and the risks associated with these surgeries.
There is only one preliminary study specific to embryo donation that did not show a consistent decrease in pregnancy rates as weight increased (Body Mass Index: BMI) but the trends were present suggesting an average reduction in overall pregnancy rate of 33% for obese and morbidly obese patients with a BMI of 30 or more. (Finger R., et al. 2011) We await the detailed publication of this important study to better understand this issue.
Weight loss is terribly difficult for patients and takes a great deal of time. Sometimes surgery, such as a gastric band or intestinal bypass surgery, may be the best option. These issues are the thorniest to decide, with pressure applied by potential embryo recipients who do not fully understand how their weight may contribute to failed implantation or pregnancy loss, though it certainly places them and their unborn offspring at greater risks during the pregnancy.
Surrogacy as an Option When Material/Embryonic/Fetal Risks are Too High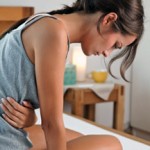 Some of the issues discussed in this blog can be treated. Then the potential embryo recipient can be moved out of the exclusion zone. Some of these issues are not treatable, so options such as surrogacy and/or adoption may be better alternatives.
While some embryo donation programs refuse to allow surrogacy, EDI feels this is an excellent alternative. For example, is it ethical for EDI to ask that the patient with asymptomatic uterine fibroids, which may significantly reduce implantation or increase pregnancy loss rates, be surgically removed in a patient who fears surgery? Is gestational surrogacy a better alternative?
In Summary
We do not mean to be cruel or judgmental but are forced to make difficult decisions regarding the acceptance or exclusion of embryo recipients. We owe it to the potential embryo recipients to give them the best chance possible, understanding there are medical conditions that may severely impair their chances for success. We owe a debt of gratitude to the embryo donors and take seriously the responsibility of finding a healthy patient for their embryos  hoping to maximize the chances that the embryos will survive and thrive. Lastly, and certainly not least, we owe it to the embryos to make certain they have the best chance possible.
Unfortunately, we sometimes have to make the difficult decision to exclude a potential embryo recipient, at least temporarily, until the medial concerns are remedied or certainly improved.
References:

Finger R, et. al. Obesity and the ability to achieve pregnancy in embryo donation. Fertil Steril 2011;96(3)-S172.
4 Responses to "How Does EDI Decide to Exclude Potential Embryo Recipients?"