Posts Tagged 'Professional'
Introduction
Recently, Alan Zarembo of the L.A. Times released a story alleging that California Conceptions was combining donated eggs with donated sperm and called them "donated embryos." If there were leftover cryopreserved embryos, ownership of the embryos apparently went to California Cryobank (CC). If true, this is an egregious assault on reproductive ethics.
Defining embryo donation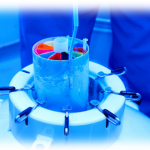 About one-third of all patients undergoing in vitro fertilization (IVF) will have excess embryos to cryopreserve. About one-half of these will not be used for reproduction by the patients who created them. (Bangsboll et al., 2004; Lyerly et al., 2010) Embryo donation occurs when patients with unused cryopreserved embryos make the amazing decision to pay it forward and donate their embryos to patients in need. In true embryo donation, the patients own the embryos and make disposition decisions regarding their embryos. It is estimated that 2-10% of all cryopreserved embryos are donated to patients in need.
Why is creating "McEmbryos" so wrong?
Allegedly, California Conceptions would use donor sperm and donor eggs to create embryos. At times, all the resulting embryos would be transferred simultaneously to numerous couples, each receiving approximately two embryos at a time. This would commonly be called a "split donor/donor cycle." It is, however, an absolute misrepresentation to call them donated embryos. At least in this split donor/donor cycle scenario, where all the embryos were transferred, there would be no cryopreserved embryos left whose ownership was uncertain.
What if not all the embryos were transferred and some were cryopreserved? As I understand, CC transferred no more than two embryos at a time to numerous patients, with the remainder cryopreserved. The residual cryopreserved embryos became the property of CC.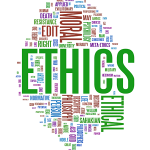 According to the article, egg and sperm donor profiles are sent to prospective recipients. As soon as CC received a "buy-in" from a few patients, the "donor embryos" were created from the donor eggs and sperm. Who made the decision to combine these two donors? What happens to the left over cryopreserved embryos? The article stated that dozens of embryos would be created through the combination of a pair of donors with the embryos then frozen while CC looked for patients who wanted them. And yet, the clinic claimed to have only ten sets of cryopreserved "donated embryos" in their tanks at any given time.
While they stated they didn't want to create a bank, it would appear that this is precisely what was being done.
I feel there is a potential conflict of interest on the part of any IVF facility regarding the disposition decision of any cryopreserved embryos that they own. Patients normally have options such as using them to build their family, donation to science, donation to a laboratory for quality assurance testing and personnel training, keeping them cryopreserved forever, and finally, donating them to patients in need (embryo donation).
With the methods described in the article, a number of logistical and ethical questions arise:
Were the sperm and egg donors fully aware of what was to be done with the resulting embryos?
How did the IVF practice decide which sperm and egg donors should be combined? Was this decision made through market research? If so, who made these decisions?
Is anyone tracking where all these donor-donor conceived offspring end up?
Who ultimately owns the cryopreserved embryos? In the article, the physician interviewed said the clinic owned them when they were frozen
Who makes the disposition decisions regarding these embryos? Will the IVF facility that owns the embryos be likely to make disposition decisions that do not benefit their bottom line? Who has the best interests of the cryopreserved embryos at heart when the embryos are owned by the IVF facility? Is it possible that CC is the entity that is really "donating" their remaining cryopreserved embryos
What happens to the cryopreserved embryos if the practice closes or is sold?
Perhaps most important, although it may not be a problem presently but for the future, what happens to the cryopreserved embryos that are never chosen?
While certainly not meaning to demean the cryopreserved embryos, I can't help but think of these dono/donor cryopreserved embryos as fast food embryos or "McEmbryos." I can just see the patients coming in, looking above the cash register to the menu above and ordering a "Number 3," which has a burger (i.e., bright, blonde-haired, blue-eyed egg donor) and fries (i.e., handsome, athletic and tall sperm donor) and ends up getting the order supersized to boot (i.e., requesting twins). I should write clearly that this is not the current method CC uses to to match recipients to remaining cryopreserved embryos but the slippery slope exists and other practices may eventually emulate this process
What did EDI try to do over the past year to remedy the problem?
We suspected what might be happening at CC well over a year ago but didn't have proof. We approached the American Society for Reproductive Medicine (ASRM) who examined the information and eventually sent it on to the Society for Assisted Reproductive Technologies (SART). SART did an investigation agreeing with our preliminary assessment. Unfortunately, CC was not a member of SART so they had little influence with CC.
There was some discussion of placing CC on the Center for Disease and Control's (CDC) radar, asking that they potentially audit CC. I am not aware if this was ever done.
There was some discussion of revising the Ethic's Committee Opinion on embryo donation detailing the inappropriateness of creating "McEmbryos," but in the recent revision sent out to all ASRM members to review this past August contained no such language. I contacted ASRM and volunteered to help write the couple of paragraphs that would address the issue but I was never contacted. My current understanding is that the ASRM Ethics Committee will be taking up this issue in the beginning of 2013 and I am hopeful they will make a stand against creating "McEmbryos."
Is it really ASRM or SART's fault?
ASRM and SART are membership organizations. Anyone can join ASRM whereas SART is only open to IVF practices. These entities are not designed to truly police their members. Certainly, they can bar them from membership, but let's face it, this is really not much of a punishment. Most patients are not really aware if a practice is a member of either organization, so expulsion does more to protect ASRM and SART from criticism than it does to protect the patients.
In reality, I am not suggesting that ASRM or SART begin sanctioning their members. These organizations are made up of bright individuals wanting what is best for members and patients alike. I don't believe ASRM or SART could ever expose themselves to legal liability and try to be anything more than what they were originally designed to be.
I feel criticism towards ASRM and/or SART is potentially misplaced. While I do feel these organizations can certainly take a stand against the creation of "McEmbryos," they can only provide educational materials and information to members and patients. never entering the realm of fining, condemning practices or policing practices. That is simply not their job.
I am not being insensitive to the needs of the patients
California Conceptions is providing amazingly healthy embryos to patients in need. How could anyone not be touched the story twin girls born to a single 41 year-old woman? There is no question that the donor/donor split cycle can be far more cost effective than many other options. The ends to this process are what we all strive for – a healthy family.
Call me old-fashioned but I still feel there are instances where the ends cannot justify the means. Are we are loosing all respect for the embryos and treating them utterly as a commodity? The slippery slope is becoming quite steep. Are we ready for expanding banks of unclaimed embryos across the country owned by practices or physicians and not the patients? I'm sorry but the means being used here are fraught with uncertainty and may result in a list of unintended consequences.
What are the potential repercussions of the L.A. Times story?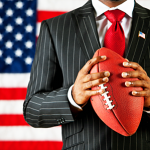 At least this election year is over. I had grave concerns that the story would break early in the election cycle and would become a political football, resulting in a series of consequences around the country. I still believe we are at risk in the following ways:
• Poorly designed and reactive legislation may yet be created on state or national level
• This story may motivate the "Personhood" advocates by encouraging them to win personhood for embryos thereby protect them from becoming "McEmbryos"
• There will be "guilt by association," leaving other legitimate embryo donation facilities open to criticism and ridicule
• All of this will reflect poorly on basic IVF facilities that are frequently viewed as unregulated, even though we are accountable to more regulatory agencies than any other area of medicine
There may be significant backlash regarding this story and we should all be prepared to answer questions that may arise from the media, our peers and our patients.
How can embryo donation programs hold but not own the donated embryos?
At Embryo Donation International (EDI), the embryo donors are still able to request that their donated embryos be returned if needed. For example, if the children of an embryo donor were tragically killed in a motor vehicle accident, it seems absolutely appropriate that the cryopreserved donated embryos should be sent back to the donors. To discourage this from being done without good reason, transportation costs for returning the embryos, which is estimated to be $300, are the responsibility of the original donors.
Once the embryos are transferred into the recipients, however, they now "own" them. In this way, EDI never truly owns the donated embryos. We are the conservator and protect the embryos while never making any disposition decisions regarding their fate. We never own the donated embryos and we encourage all embryo donation facilities adopt this model of conservatorship.
What can be done to correct the current problem?
From my perspective, we have a few options:

Various membership organizations such as ARSM, Pacific Coast Fertility Society (PCFS), SART and RESOLVE could release position statements condemning the creation of "donated embryos" without a destination. This could help guide public opinion.
Perhaps the embryo donation programs would be willing to sign a contract stating that they will not participate in the creation of embryos without a destination. Programs willing to sign and honor the contract would be adhering to the highest of ethical standards.
Through the court of public opinion and if the L.A. Times article is accurate, patients may no longer want to participate in what they feel in an unethical practice.
Legislative action on the part of California may be necessary but this will take time and a great deal of expertise. We run the risk, however, of having well-meaning legislative actions spilling over and harming the process of embryo donation or IVF itself.
CC itself may need to modify its business model by allowing patients to own the cryopreserved embryos.
Something really needs to be done. I don't feel that this unethical practice should continue. A corporation, business or physician practice should never own embryos, no matter how brief. These embryos are also not truly donated unless you feel CC is able to donate the excess cryopreserved embryos. The question is if we should play an active or a passive roll in determining what takes place. I personally prefer the active roll so you can count EDI in on doing our best to guide the process.
Sour grapes? Nope, just sour taste!
CC is a potential competitor of EDI. I have made this clear to each and every person I have spoken to regarding this current dilemma. When we were contemplating the expansion of our ten-year embryo donation program into EDI, we also looked at the option of a money-back guarantee such as is offered by CC. Understanding the delivery rates for recipients of truly donated embryos ranges from 27-45%, the likelihood of returning the majority of the payments back to recipients made it unlikely we could even keep our doors open. Most "shared risk" options also charge a premium on top of the normal fees. Recalling that embryo recipients are emotionally and financially drained, the idea of tacking on a large additional fee seemed unfair to the recipients and quite impractical to the process. Embryo donation works for recipients, in part, because it is more cost-effective than many other options.
So you see, it is not "sour grapes" that is guiding my writing; it is just a sour taste. If the article was accurate, I feel strongly that creating "McEmbryos" is an affront to IVF and embryo donation programs, misleading to embryo recipients and totally unfair to the cryopreserved embryos that are currently waiting to be chosen.
If you agree, please co-sign this blog….
We are going to do something a bit different with this blog. We are strongly encouraging not just the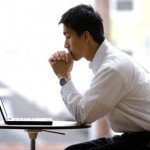 routine comments that follow our blog but we are also asking that practices, patients and interested parties who agree that creating "McEmbryos" is ethically inappropriate sign below. By endorsing the statement below, we will hopefully begin to separate ourselves from such entities that practice the "McEmbryo" method of "embryo donation," moving forward with a resolution that will work best for all.
By signing below, I do hereby agree that creating banks of cryopreserved embryos is ethically unjustifiable and support sound solutions that will adhere to the highest of ethical standards supporting patients and cryopreserved embryos in the best possible way.
Time is simply too scarce!
I will be the first to say that I don't have enough time. Not enough time to work and certainly not enough time to play. With the advent of social media, I found my time even more precious. It is not that I spend my time socializing on these social networks. I am using it to communicate better with my patients and my peers. Unfortunately, each piece of the time pie just keeps getting cut smaller with the smallest segment seemingly used for sleep.
Why not Facebook and Twitter?
Now, I will be honest with you. I am also uncertain if there is true value with my being on Facebook and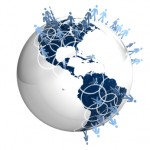 Twitter. Yes, I try to post interesting information for my patients and peers and tweet witty phrases for all that actually follow what I might say.  But I can't help but feel that everyone, including myself, is overwhelmed with the vast sea of distractions that follow us on our computers, phones and iPads, 24/7 and wherever we go.
What were the alternatives?
Let me digress for a discussion on what I did when a difficult issue cropped up in my world of embryo donation. I could certainly talk to my staff, e-mail my connections or actually use the old-fashioned phone to toss the dilemma around with my peers, but connecting wasn't at all easy. It is hard to catch people at the right time and plus I couldn't get more than one or two opinions over a few days.
E-mail list services (commonly called "listserv") are interesting entities, reminding me of on-line bulletin board of days gone by but significantly more difficult to follow. While listservs are really useful to target a group of people with similar backgrounds, it wasn't necessarily the best way to reach people of varying experiences and professionals in different fields that might have a perspective to add. Don't get me started on how difficult they can be to read as many simply click reply re-copying all that was on the e-mail to start. When a number of people do this over a short period of time, the e-mail gets very long and very difficult to decipher important information from the din of republished material. They are probably the second best option but they simply are not that easy to work with.
Why LinkedIn?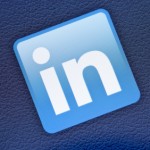 So, please understand that I was skeptical when I began to play with LinkedIn. Setting up my profile wasn't complex but I wondered how useful it would be compared to my more comprehensive C.V. The problem was that patients and peers had to search for my C.V. whereas LinkedIn was providing the basics with the click of a mouse. OK, that was a plus but what about the rest of LinkedIn?
I knew that LinkedIn was described as the "Facebook for business" but I couldn't really see my peers trolling LinkedIn as some are glued to Facebook. Certainly, if you are looking for an employee or for a job, it might be a great place to start, but what was the use of making all those connections when I wasn't really doing anything with them? Did I really need to enter a popularity contest and see how many connections I could make? Really, not my style.
Why LinkedIn Groups?
Deciding I needed to create a social media forum where I might be able to coax others interested in the professional aspects of embryo donation to join me, I turned to LinkedIn Groups. LinkedIn Groups seemed to be ideal with it's easy to read and understand format. I created the Embryo Donation Network.
There are strengths with LinkedIn Groups
My intention with the group was akin to the goal of large national/international infertility meetings where all types of professionals with similar interests converge, but to do this within the comfort of the professionals' home or offices.
I am able to screen the members, keeping only professionals in the group and politely redirecting patients to a host of other online information.
I can utilize the many links I have created over the months, asking reproductive endocrinologists, reproductive attorneys, medical ethicists, embryologists, IVF coordinators, mental health professionals and administrative support staff who might have a potential interest in embryo donation to join the group.
Polls are quick and easy, much easier that Constant Contact or even MailChimp from my perspective.
I can control posts if desired or simply let the members direct the conversations, posing tough questions that we need each other to help figure out.
There still are some weaknesses with LinkedIn Groups
While I am still learning how to use the LinkedIn Group, there seems to be some sticking points that I haven't quite figured out how to completely remedy.
I can't underline or bold words or sentences or easily add photos when I think greater emphasis is needed.
It is not always easy to get the conversations started. I sometimes have to post a question a second time for someone other than myself to continue the conversation.
It is too easy for the same talking heads to lead the group, and that certainly includes myself! Motivating other members is a challenge.
While balancing the need for a continuous conversation without overwhelming the members, unless you have an active moderator, most groups seem to die a slow death.
Unless I am missing something, I can't seem to close and archive some conversations that I feel should be shelved for now.
Some of the groups are just pure self-promotion. I've made it clear that posts such as these will have to be tossed into the Job section, the Promotion section or simply be removed. I think this is the biggest turnoff to the LinkedIn groups these days.
My eventual wish list for LinkedIn
Perhaps someone from LinkedIn will actually read this blog and consider the weaknesses listed above and the wish list I created below:
If someone joins my group, it should be easier for me to add them to my network. As it stands, I have to know their e-mail address to connect to them and I don't have this on many of my group members.
It would be truly wonderful to have a bunch of live talking heads discussing issues though live audio and perhaps video feeds. Creating such a meeting place would be invaluable.
Some sort of detailed analytics report would be useful for trying to see what topics created the greatest level of discussion. One has to track this by hand to see the patterns and Google Analytics does this with more ease for websites.
The Embryo Donation Network is the best method I have found to communicate with professionals who have a similar interest
Where else could we get some amazingly accomplished people into embryo donation conversations? Where

else can you get so many professionals to pay close attention to a single topic for any length of time? Since launching early this year, we now have approximately 180 members and continue to grow. Compared to the LinkedIn groups for RESOLVE that has 843 members and ASRM that has 516, I think we are doing just fine. And it is not really about numbers, it is about the quality of the discussions among experienced professionals.
So, if you are a professional interested in embryo donation, especially its ethical, medical, psychological and legal aspects, then the Embryo Donation Network is for you. Please join LinkedIn, change your search category (found in the upper right corner of your LinkedIn home page) to "groups" and type in "embryo donation" to find the Embryo Donation Network. From there, simply click, request to join the group and you will be added quickly. I promise not to overwhelm the members; my intent is to post only one general topic per week. The only perquisite is that you are truly interested and, hopefully, somewhat willing to jump right into the fray and interact with other professionals who share your interest.
Do I miss posting as many messages on Facebook for my patients and peers? Not really, as I am not naturally a social animal. I'd rather read an article than discover someone liked my last post or if we have created any new connections. Have my number of tweets decreased on Twitter? You bet. Have the number of articles I commented upon in Digg fallen? Certainly. Am I sleeping a bit less? Inevitably so. But what has vastly improved is my ability to reach out to some highly skilled professionals and pick their brain when mine is a bit confused. I also hope that I may, in some small way, be teaching others about the amazing world of embryo donation one topic at a time. Come and join the fun – join LinkedIn's Embryo Donation Network!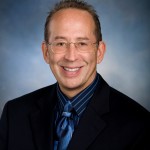 Craig R. Sweet, M.D
Reproductive Endocrinologist
Practice and Medical Director
Embryo Donation International
And more importantly….
Moderator, Embryo Donation Network