Posts Tagged 'Infertility'
By: Vicki D., an embryo donor
"In the order of nature we cannot render benefits to those from whom we receive them, or only seldom. But the benefit we receive must be rendered again, line for line, deed for deed, cent for cent, to somebody.' – Ralph Waldo Emerson, Compensation
On May 13, 2010, I made a decision. It wasn't your normal everyday decision on things like what shoes to wear, where to have lunch, or which shade of lipstick to buy. It even surpassed those important decisions we encounter in life such as what house to buy, the most lucrative financial investments and selecting the best care for elderly parents. It was a decision much more substantial, incredibly emotional and most importantly, everlasting. It was regarding the fate of our embryos. Yes; five embryos, frozen, suspended in time – a significant and extraordinary reminder of a successful IVF cycle producing twin girls just two years prior. Considering that my family was now complete, the desire to have more children had abated. But the process was far from over and I knew this going in. There are five potential lives to consider currently residing in a sub-zero environment. So the question remained… what did one do with extra embryos when one's need or desire to expand your family has subsided?
In my quest to determine the future of my five frozen embryos, I discovered several options to choose from. These ranged from permanent storage – or in some cases "abandonment," destruction, donation to stem-cell research,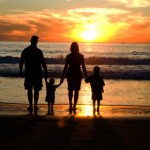 donation to the IVF clinic lab, or donation to an infertile couple or person in need. Continued voluntary storage brought unnecessary substantial fees, not to mention the inevitable procrastination of decision making. Abandonment wasn't an option for obvious reasons as I felt a responsibility towards these embryos. The only things I have ever abandoned in my life were the occasional art project or my first premature marriage in my early twenties. The concept of destruction simply didn't make logical sense. Why go through all the expense and trouble of creating embryos that one day would be destroyed because there was no better option considered? Stem-cell research or IVF clinic donation seemed like fair choices since I wouldn't have my twins without past research in IVF. Even so, there had to be a better option available that would help promote the preservation of life and help out infertile couples desperately wanting a baby.
I remember the years of anguish I experienced being infertile. Everywhere I went I saw pregnant women or newborn babies. It became an obsession, perceived as something so intangible for me yet came so easily for others. There would be no remedy but a child. Why not help another couple expand their family? Why not help end the anguish? Why not "Pay it Forward" to the infertile community in such desperate need? The simplest answers to these questions became the best option.
So the decision came with three stages. Firstly, there was the genetic hurdle to consider. There is something about setting your genetic code, or more specifically, your potential genetic offspring, free into the world that can be somewhat unsettling. Where will these embryos end up, will they survive and what kind of life will they have? Will they know their history? Will they have questions? Will they look like me? But in the greater scheme of things, do these questions really matter?
The value and definition of family transcends any DNA makeup.
In the pursuit of the family unit, we tend to look beyond the genetic code and focus on the family element. The concept of having a family does not automatically equate to comparable genetic material as can be seen with any family with an adopted child. It's about being part of a team, functioning as a whole and sharing your love and commitment to live and experience life together.
Secondly, there is an element of giving back; Paying it Forward to the infertile world. Donating the embryos was my way of paying back what I was so very fortunate to finally have – a family. Prominent memories of being unfulfilled without children are still fresh in my mind. I honestly believe that donating my idle embryos to someone in need helps to promote the probability of life.
And finally, chance. The chance to help someone build a family, the chance of potential life for the embryo, the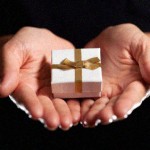 chance for you to give the greatest gift in life, the chance to take a chance! So for any of you out there who find yourselves with important decisions to make about your embryos in storage, think back a bit to your own infertile days. That memory will help guide you to do the right thing for someone with the same needs and desires as you have. Take a chance and do something good for humanity.
Donating the embryos was my way of paying back what I was so very fortunate to finally have – a family.
In the end I trusted Embryo Donation International (EDI) and Dr. Sweet with my precious embryos. I knew that with their high ethical standards and sheer devotion to the embryo they would give my embryos a chance at life, and hopefully help to build another family, just like they helped to build mine. And on every Mother's Day ever since the donation I hope and wonder that by liberating my embryos they were able to help create another family somewhere out there and that they are as happy as I am.
Vicki D.
Mom, a Loving Wife and now, an Embryo Donor
torig71@gmail.com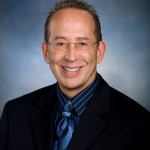 By Dr. Craig R. Sweet, Medical Director & Founder
I sit here wondering what I can write about that others will not already be commenting on during this very busy and important National Infertility Awareness Week for those traveling the infertility journey. But after over 20 years of taking care of tens of thousands of patients, I have developed a few philosophical perspectives and "rules of the road" and I want to share with you.
Don't Wait Until All Your Ducks Are in a Row
First, a woman's ability to conquer the world does not necessarily transfer to conquering the biologic clock that endlessly ticks forward. My IVF patients already are arriving at my doorstep at an average age of close to 37, which puts them at a significant disadvantage. If I could encourage young women to do anything, it would be to try to start their families earlier. If they wait to have all their "ducks in a row," they may never see their little ducklings.
Hollywood is rife with women conceiving late in life, but they rarely tell anyone that they used donated eggs, not that it is our business. Please, I implore women around the world to have their children sooner and not depend on our modestly advanced technologies to prevail when nature argues differently.
Seek Knowledge Sooner Rather Than Later
Second, if you are having problems conceiving, see a knowledgeable local reproductive endocrinologist sooner rather than later. Don't be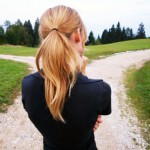 pressured to start a more intensive evaluation or procedures one day earlier than you are ready but seek knowledge sooner. Obtain an opinion from someone you trust to see where you stand and to get a glimpse into your reproductive future. At the risk if alienating some referring physicians, do not be satisfied with seeing general OB/GYN physicians or Urologists to seek solid information should problems be found. Knowledge is power; obtain it quickly with experts who live and breath your issues each and every day.
Don't Be Afraid of the Unknown
Third, don't be afraid of what you might find. Take a deep breath and learn the truth. I see far too many patients that fear for too long, only to find out their fears were incorrect, or that their delay significantly impaired their overall chances for success while inadvertently increasing their costs to succeed. Be brave, find support and gain knowledge quickly. Do not be afraid. This is absolutely directed at both the male and female patients.
In Closing
I will leave it up to RESOLVE and many other organizations to do what they do best: organizing patients to speak with one united voice during this very important week. During this week of attention, a philosophical perspective may really be of some benefit hopefully heard among the din of all the other conversations.
Infertility is a journey and what journey should start without a few rules of the road?
Craig R. Sweet, M.D.
Founder, Embryo Donation International
Reproductive Endocrinologist
Medical & Laboratory Director