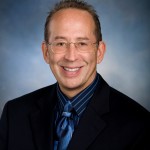 By Dr. Craig R. Sweet
Medical & Practice Director
Founder, Embryo Donation International
Frozen embryos created from the donation of either eggs, sperm or both hold great promise for the future of embryo donation. Over the past decade, the number of babies born through gamete donation, especially egg donation, has grown tremendously. Parents who already received the precious gift of donation from an egg or sperm donor may be more emotionally prepared to "pay it forward" with their remaining frozen embryos. These parents precisely understand how challenging third-party reproduction can be and realize their dreams of parenthood would not have been fulfilled if someone had not been generous enough to donate eggs or sperm. In fact, it would appear that embryos created from donor eggs and/or sperm are some of the most likely to be donated.
There are some, however, who feel there are lingering legal questions regarding consent if embryo donation was not specified in the donor's original agreement. We obtained legal counsel, contemplated this issue from an ethical perspective and believe there are a few important points:
The eggs/sperm are being donated to an individual or couple who have legal rights to them.
The egg/sperm recipient has the option to use the donated material or discard it.
Unless the egg/sperm donor contract has specific limits or stipulations, the decisions regarding disposition of resulting embryos should be up to the recipient.
Once a sperm/egg donor relinquishes his or her right to the genetic material, it is generally acknowledged that the recipient makes all the other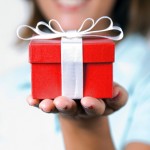 decisions about the resulting embryos, including how many will be transferred during each cycle and what sort of prenatal care she will have. If fetal abnormalities are discovered during a subsequent ultrasound or amniocentesis, the recipient may make the extraordinarily difficult decision to end the pregnancy. Does she have to contact the original egg or sperm donor to be given permission to make this decision? If she is able to make this ultimate decision regarding her pregnancy, shouldn't she be able to also make the decision to donate any of the remaining healthy embryos to a patient in need? If the ultimate decision is allowed, why not a lesser decision?
When we are asked to receive embryos created from donor material, we do our best (i.e., due diligence) to obtain a copy of the consent the egg or sperm donor signed. If there are any stipulations present, we feel we must completely honor them. Please keep in mind, however, that obtaining the original egg/sperm donor contract is very difficult. Practices that have this information infrequently provide it to us because of privacy concerns understanding that the donors themselves are not currently our patients. If, however, the contract fails to describe any stipulations or is ultimately unavailable, we feel the decision of what to do with the embryos should be made by those who have legal rights to them, the recipient. The greater good is seemingly served by donating these embryos rather than discarding or abandoning them.
Many of these issues could be circumvented if appropriate language were used in egg/sperm donor consents. We have done just that in my practice and our consents are available on-line for review. We let the donor know that the recipient may use the resulting embryos for personal use, donate to science, donate to single women, single men or lesbian/homosexual/heterosexual couples as decided by the recipient. We feel this covers all concerns and the sperm/egg donor is perfectly able to stipulate differently or discontinue the process with this information in mind.
The concern regarding the review of the egg or sperm donor's consent is a guideline and not law. We accept embryos created from donated materials all the time with or without consents and always honor the stipulations of the donor when they can be found. Nearly just as important, we honor the stipulations of those that donate the embryos themselves.
There are many misconceptions about the embryo donation process.  Our goal is to educate and stimulate discussion regarding the world of embryo donation. We welcome and encourage your comments.
One Response to "If the Embryos Were Created From Egg or Sperm Donors, is Consent Always Required Prior to Donating the Embryos to Others?"